We are supporting over 500 000 monthly active users, and the numbers are increasing substantially! To be able to scale we need to have the best ways of building and deploying our software! We work in a collaborative environment without any crunch, and work-life balance is key! Would you like to join us as our new Build Engineer?  
PS. It turns out that we are one of the most diverse game companies in Stockholm, and of course we like to keep it that way. So no matter who you are, apply now! We're keen to hear more about you!
As a Build Engineer Star Stable Entertainment you will
Get the opportunity to take our team to the next level! You'll be the heart in our DevOps way of working, showing the way hands-on, coaching, training and encouraging the right mindset while working both within the team but also with other teams.
As our Build Engineer, you will create, own and develop the infrastructure for our build system, including pipelines, Jenkins and Concourse, and automation tools. You will also work in CMake optimizing our build times. In this role, you'll also get an opportunity to set up branching strategies and with your skills and agile mindset, we can make sure we constantly improve our way of building and deploying in the most efficient way.
Who are you?
We think that you are a person who loves to make improvements and share your knowledge within your field, you have great coaching and communications skills.
Perhaps you have a background as QA-engineer, software developer or perhaps you've been a scrum master for a while or a technical release manager, perhaps your LinkedIn profile says DevOps engineer. The title isn't that important, more important is that you have a base in coding, great knowledge about CI/CD pipelines, you feel comfortable in all environments from Mac, Windows to Linux. Release life cycle and risk management is something you know by heart and you are used to working with measure and monitoring processes. You've used to work with a mobile product either in games or in another product environment. 
We can offer you a really great journey where your impact will make a difference to a lot of people. You'll be part of a friendly and great team with the mission to create magic for our users!
Skills we are looking for
Jenkins
CMake
CI/CD
Perforce and Git
Good to have

Knowledge in Python
Knowledge in C++
About Star Stable Entertainment
We are a passionate and happy bunch of 170+ creative brains from 20 different countries, dedicated to creating immersive and inspiring experiences for a global audience of girls. Founded in 2011 in Stockholm, Sweden, we are the makers of the popular adventure game Star Stable – the currently #1 ranked and fastest-growing horse game in the world.
Over the years we have extended our product line to music, publishing and several apps, continuously working to improve, grow and fulfill what's at the heart of our mission – to inspire, to celebrate the power of sisterhood and to have a meaningful global impact, transforming the gaming industry into a more open-minded and inclusive environment.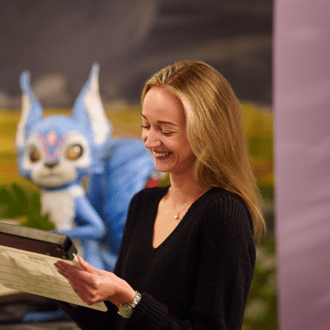 Related jobs
Already working at Star Stable Entertainment?
Let's recruit together and find your next colleague.