Something new is brewing...
...we're ready to expand beyond horses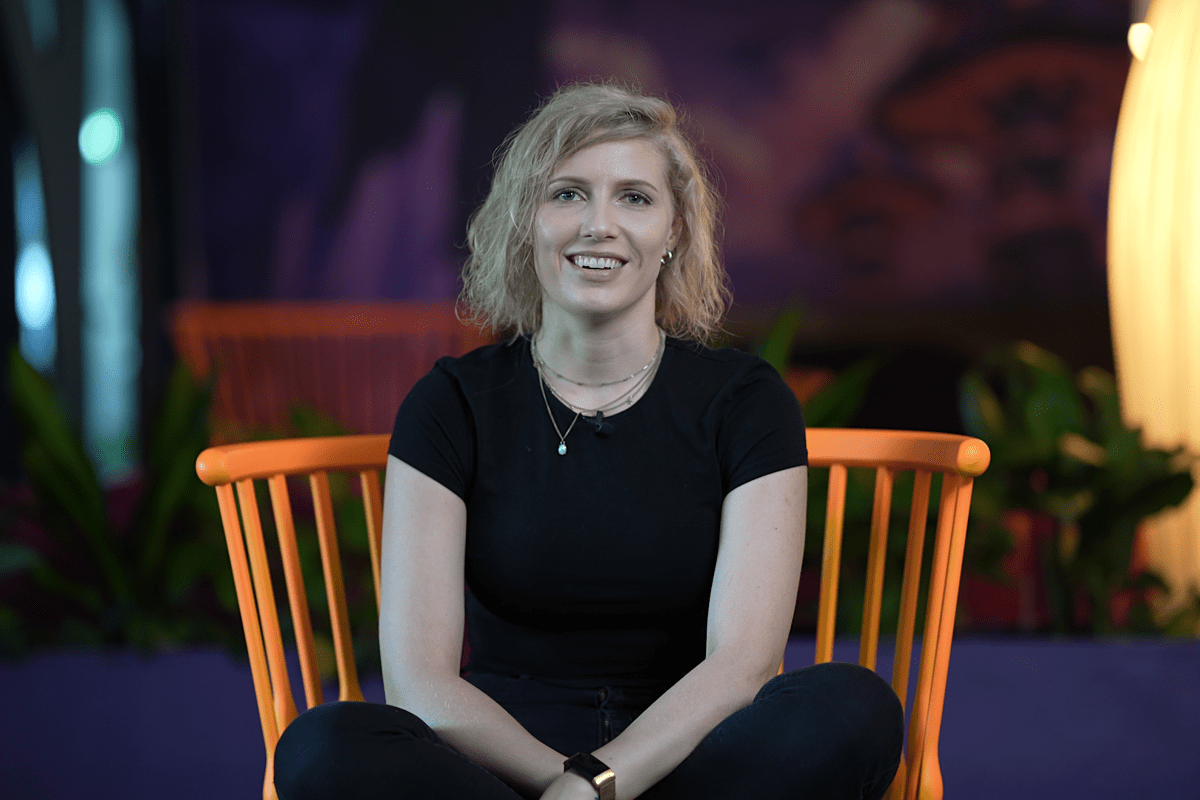 Are you ready for something new?
At Star Stable Entertainment, we're brewing up something brand new. This new title will break away from horses as the focus. We're taking this opportunity to more deeply explore our world of magic and wonder.
Our new project will continue our founders' vision that began with Starshine Legacy 15 years ago - a vision of a magical online world, rich with lore and compelling characters, that empowers audiences traditionally overlooked by the industry. We're going to create an epic world where our players can live out their magical adventures.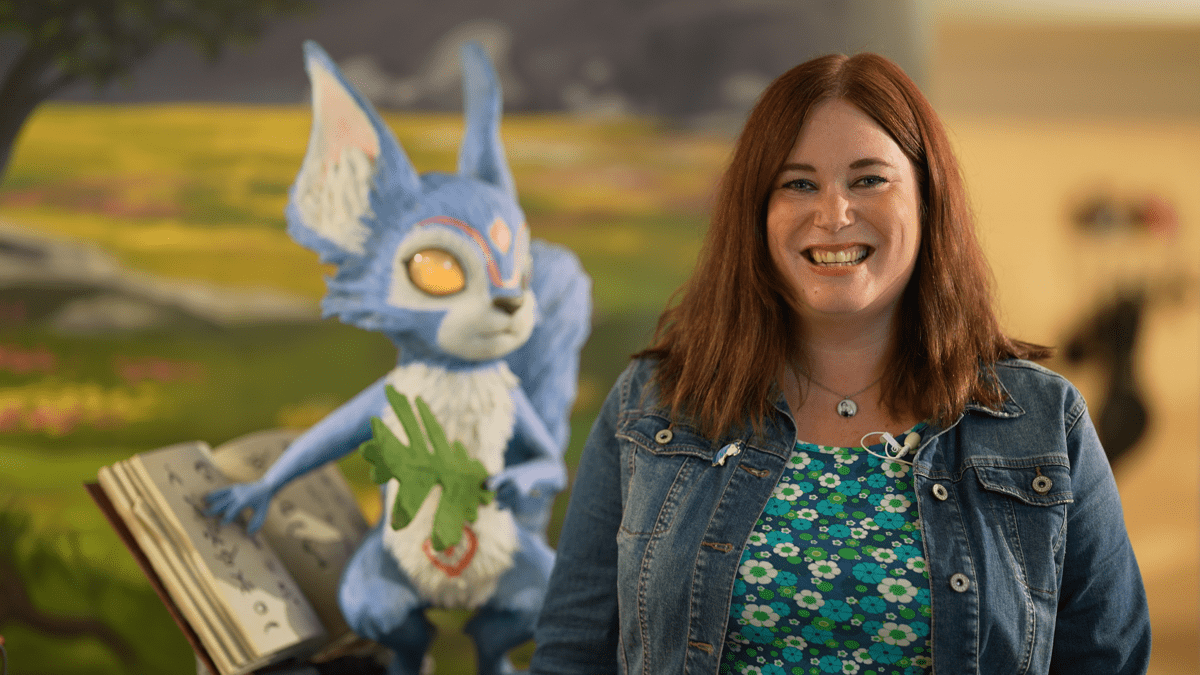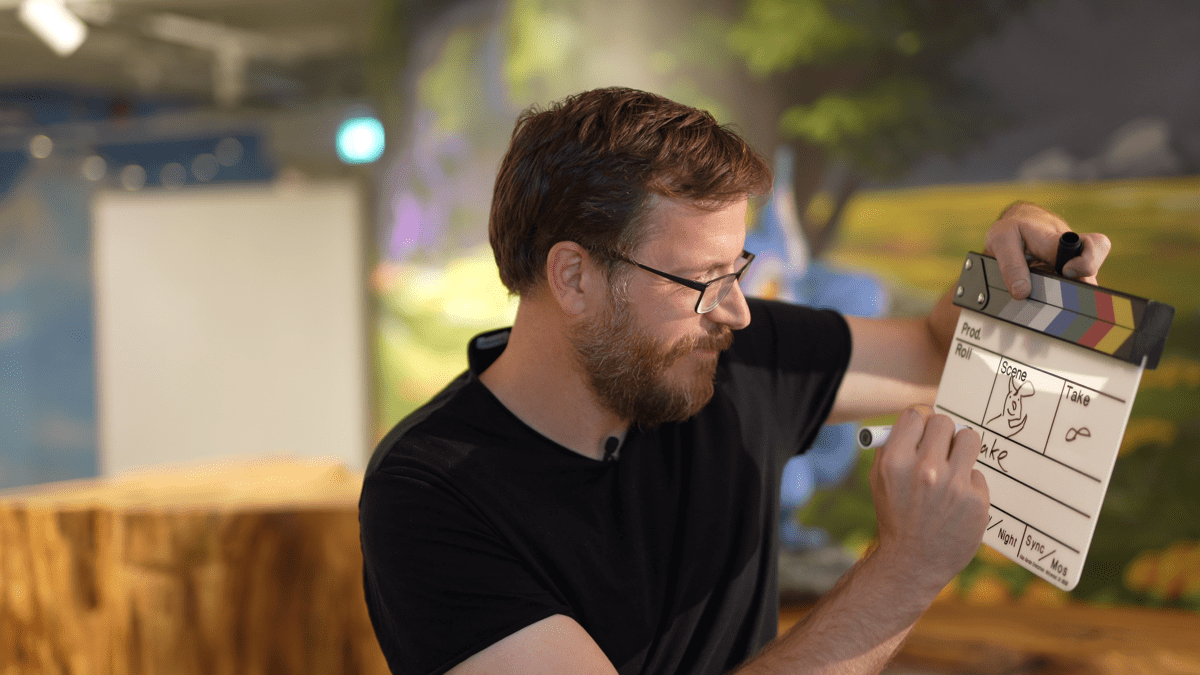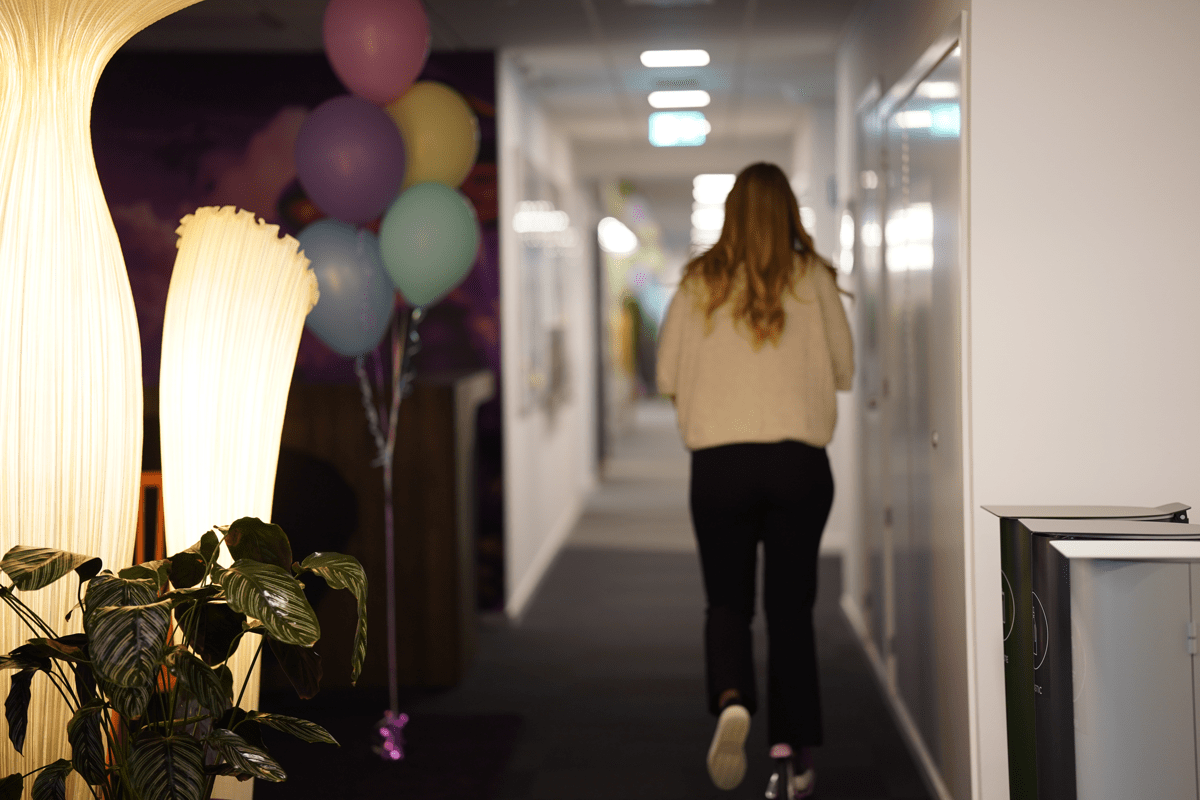 ​Welcome to Project Curie.
We're at the very beginning of this exciting journey. Our pitch has been greenlit and we're moving into a phase of discovery, investigation, and rapid iteration to prove our ideas are fun. Our team is in this for the long haul; We want to make something that has a lasting impact for years to come. As we progress from Discovery into Pre-Production and beyond, we will work together as a tight, lean team that can empower and encourage each other to create our best work.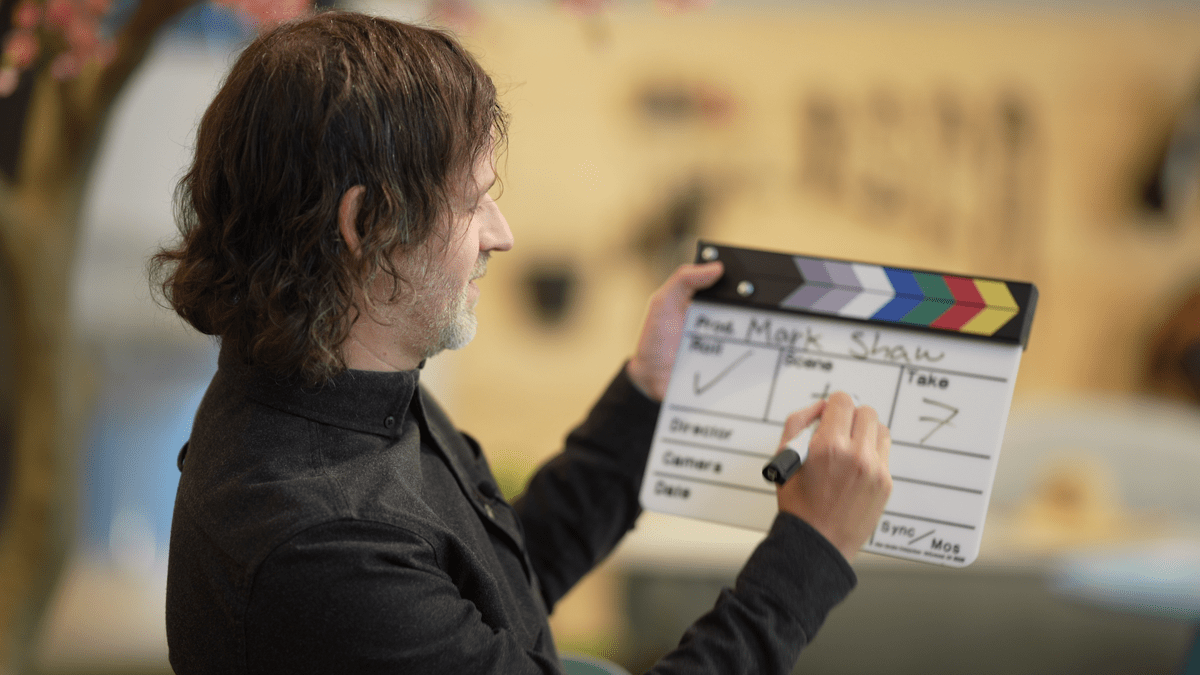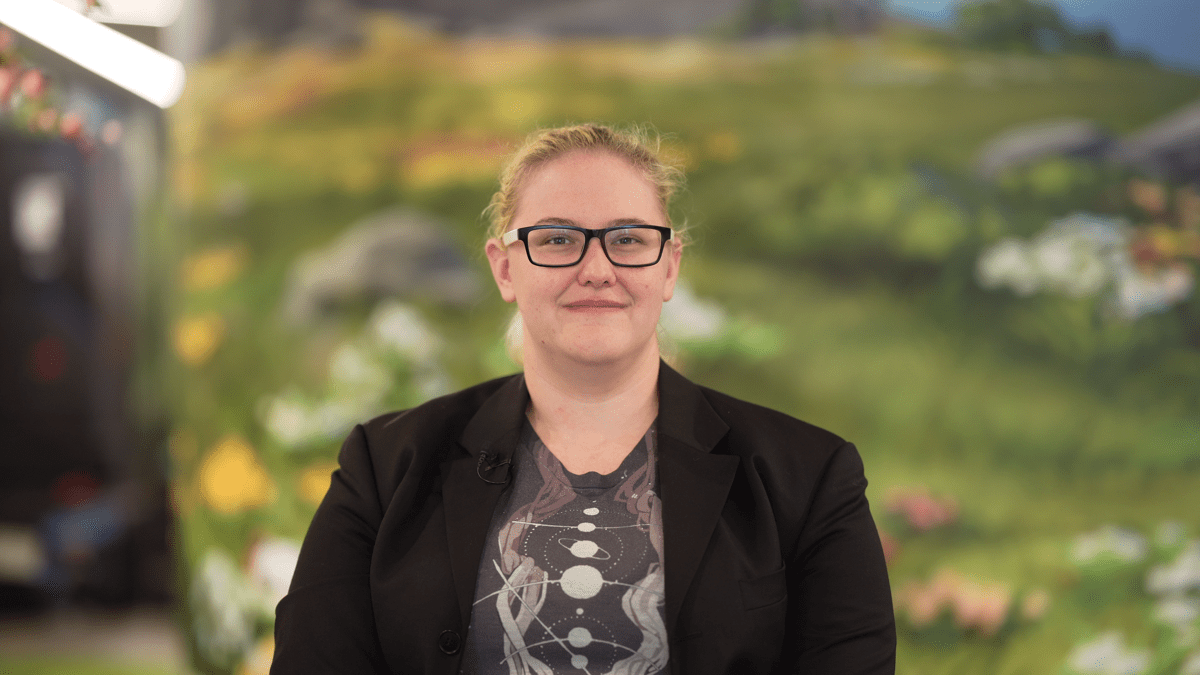 Who are we looking for?
Project Curie needs pioneers. Developers who want to make something new. Developers who aren't afraid to try and fail before getting right back up to try again as many times as it takes to get it right. We're a team of excitable nerds, balancing our days spinning up new ideas and putting our heads down to get work done. Our team cherishes diverse backgrounds and perspectives; We are creating a team reflective of the real, diverse, beautiful world we live in.
Do we sound like the team for you? Don't miss out on this! Click down below to read more about the openings on our team and apply!
The team
With Star Stable entering its 10th year and an incredible team who can carry it forward for another decade, we've decided it's high time to start building "Project Curie" - a totally new online experience set in our universe. What excites me most about this new project? As someone who came into games as a writer and narrative designer, I'm thrilled that we're putting characters and storytelling front and center. The magical world we're establishing has no borders. It's a setting for players and creators to shape and share stories that are both personal and relatable. We have big ambitions to empower our players as collaborators in the narrative journey and I can't wait to see where the road takes us.

JAKE (HE/HIM)

Creative Director, about the origins

What's exciting about what we're working on is that we're building something epic and full of wonder while throwing away all the patriarchal rules and assumptions about what these sorts of inspiring games have to be. We're getting to build something intimate, and cozy, and heartfelt while still making it grand and awe inspiring and beautiful at the same time.

ASH (SHE/HER)

Senior Game Designer, about the game

I am a freelance illustrator here to help visualize some character and story aspects for Project Curie! I am very passionate about creating diverse characters and bringing their stories to life! Drawing people is by far my favorite part of this project, and I'm most excited about exploring their looks, personalities, and magic in this new world that we've created. It's so fun to see these characters that started as ideas and sketches evolve into what is seen in the game. Everyone is invested in making an intimate, relatable game with an inspiring magical world, and I am thrilled to be part of this team.

DIANSAKHU (SHE/HER)

Illustrator, about the theme

The studio and the team are bursting with excitement over this new opportunity we have. Building on everything we've learned to make something brand new that still keeps the core of our values and heart at the forefront...who wouldn't be excited to work on that?! I'm overjoyed to build this team, and I can't wait to make magic together. As the Lead Producer of this project, my promise to my team is a work environment built on trust, safety, and respect. We're going to build this game together in a healthy, sustainable way. And we're going to have a blast doing it!

LAUREN (SHE/HER)

Lead Producer, about the project

It was a genuine honor to be brought aboard for Curie. This project is everything I care about in storytelling—inclusive, empowering, and pushing boundaries—and its aims have been lovingly enabled to succeed on so many levels. As a freelance writer, I'm really enjoying working on developing the world and characters, as well as exploring how we want to tell our stories and encourage more to grow. I'm always so excited to work with the great minds on this team and create something beautiful together.

DEVAN (SHE/HER)

Writer, about working together

Curie is an amazing space to tell the kinds of queer magical stories I get excited about. Worldbuilding and character are some of my favorite things to explore, so getting to do this kind of work with such an amazing, insightful team has been a wonderful experience. Our mission to create a new kind of MMO that's diverse and inclusive inspires me every day.

TAMARA (THEY/THEM)

Writer, about the worldbuilding

I was absolutely thrilled to join Curie as Art Lead. This project is creative and ambitious and ticks all of my values both in what we're making and how we're making it! It gives me great pleasure to craft the artwork for a game that caters to an audience I am genuinely passionate about empowering and inspiring. This team is dedicated, empathetic, intelligent, and aware, and I am so appreciative that I get to work with — and learn from — them every day! <3

TESS (SHE/HER)

Lead Artist, about the team

Every day I start energized with the notion that I am on a team of explorers mapping out a truly unique play experience, and helping forge the scaffolding of what will soon be a truly great game brings me no end of joy. Everyone on the team has time for each other to discuss the direction of the project and I am excited to see where the journey leads us over months of development we have ahead of us.

KEITH (HE/HIM)

Technical Designer, about the team

I am super excited to be working with Star Stable on Project Curie. The team is full of really amazing creative people and I'm very grateful to work side by side with them to create a fresh exciting magical experience. I've been really enjoying exploring the characters and world building so far and can't wait to see where it goes!

PHOEBE (SHE/HER)

Writer, about working together

Finding a narrative internship these days is difficult enough to make one grateful for whatever position one can find. But that I got the opportunity and honor to do mine at Star Stable, with project Curie and this amazingly talented team, is beyond what I could ever wish for. To be part of the journey of making a game that will give a space to people that haven't had one of their own before is truly amazing. As a person who's been struggling to fit in anywhere all my life, being part of a team that always has you back no matter what has given me the opportunity to finally grow into a person that dares to completely write my heart out.

ELLEN (SHE/HER)

Narrative Intern, about the team

I'm excited to be working on Curie because we're creating a unique world full of magic, adventures, and self expression, all while challenging the status quo. The magical world we're creating is a place we want players to make their own; we want them to feel empowered to express themselves and create their own stories. I'm honored to be part of such an amazing project and to design meaningful experiences for our players.

AUBREY (THEY/THEM)

Non-Combat Designer, about the game

We're making something MYSTERIOUS and DELIGHTFUL, and I'm so looking forward to being able to share it with the world. It's an absolute treat to come in at this stage of a project, to work its roots into the earth and guide what grows. We've got a magical road ahead of us, stony underfoot and shaded by trees. I'm excited, thrilled, and ever-so-slightly nervous, and I wouldn't have it any other way.

OLIVIA (SHE/HER)

Lead Narrative Designer, about the game
Benefits
Safe and sound
We have a generous insurance and pension package, including a parental pay top-up.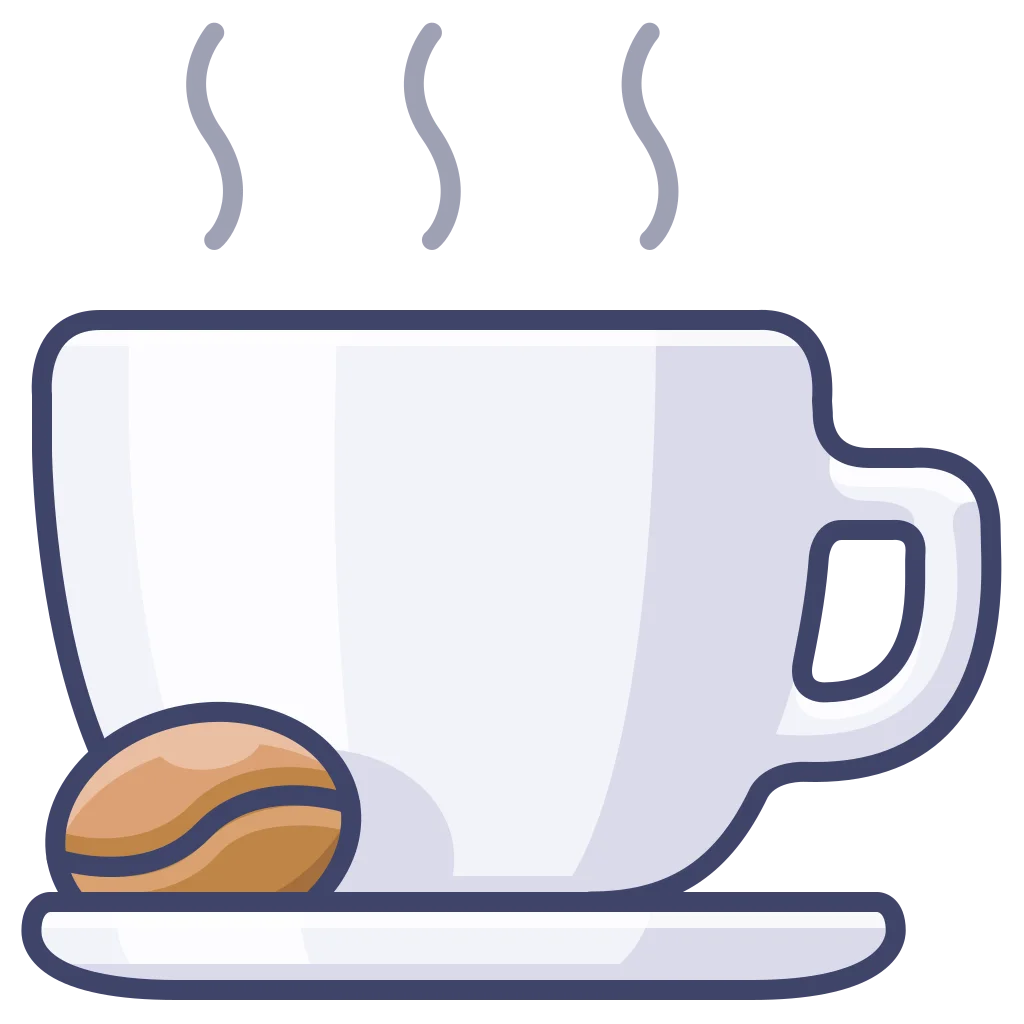 Food is fuel
We keep you going with Monday breakfasts, Friday fikas, healthy snacks and great coffee.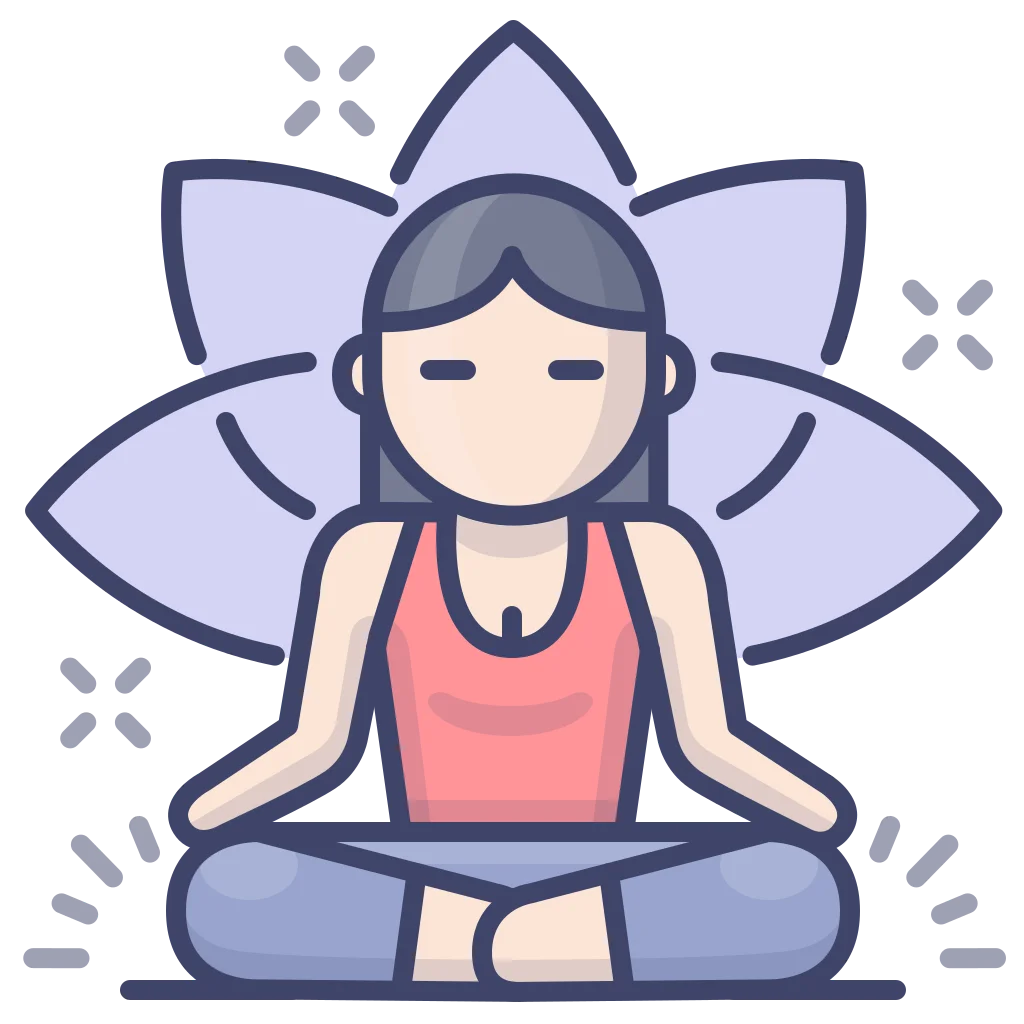 Wellbeing
Take care of your mind and body with our 5,000 SEK health allowance.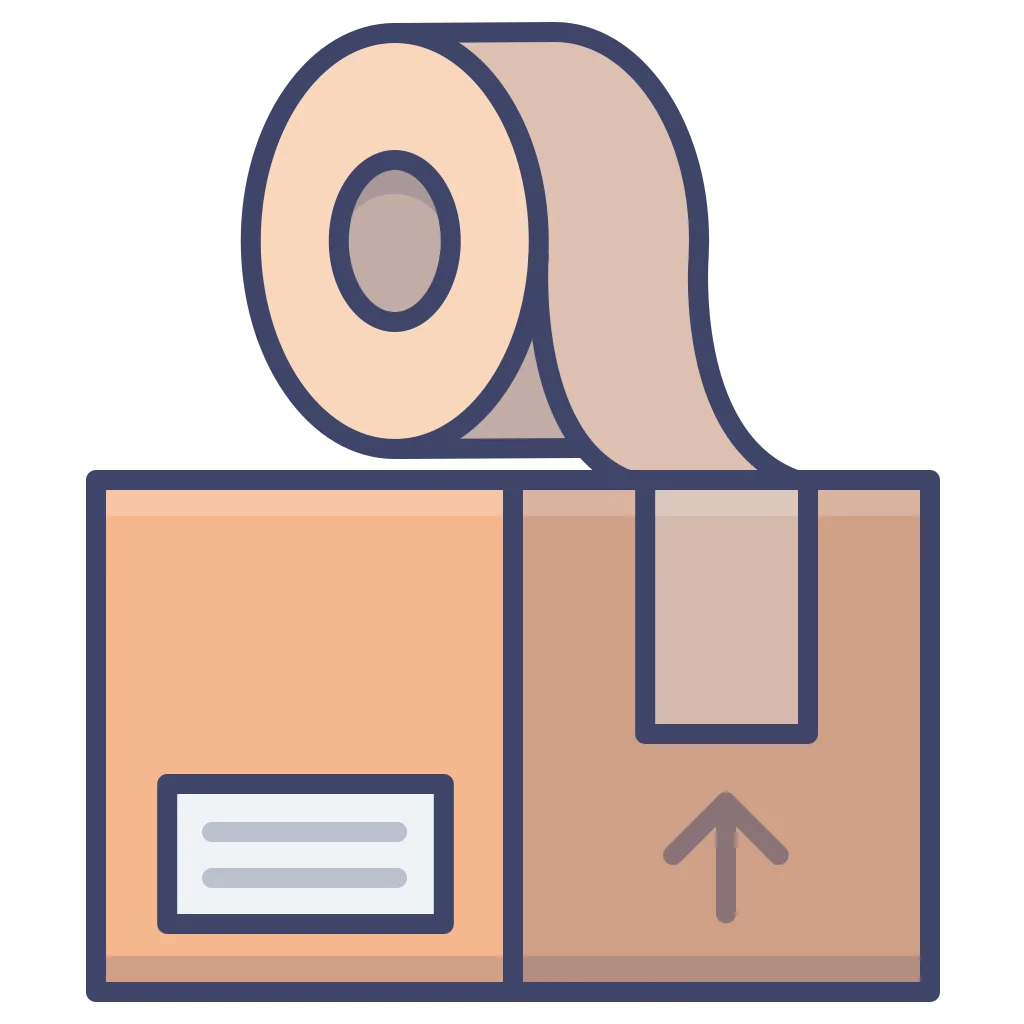 Making the move
We can help you and your family relocate and put the "home" in Stockholm.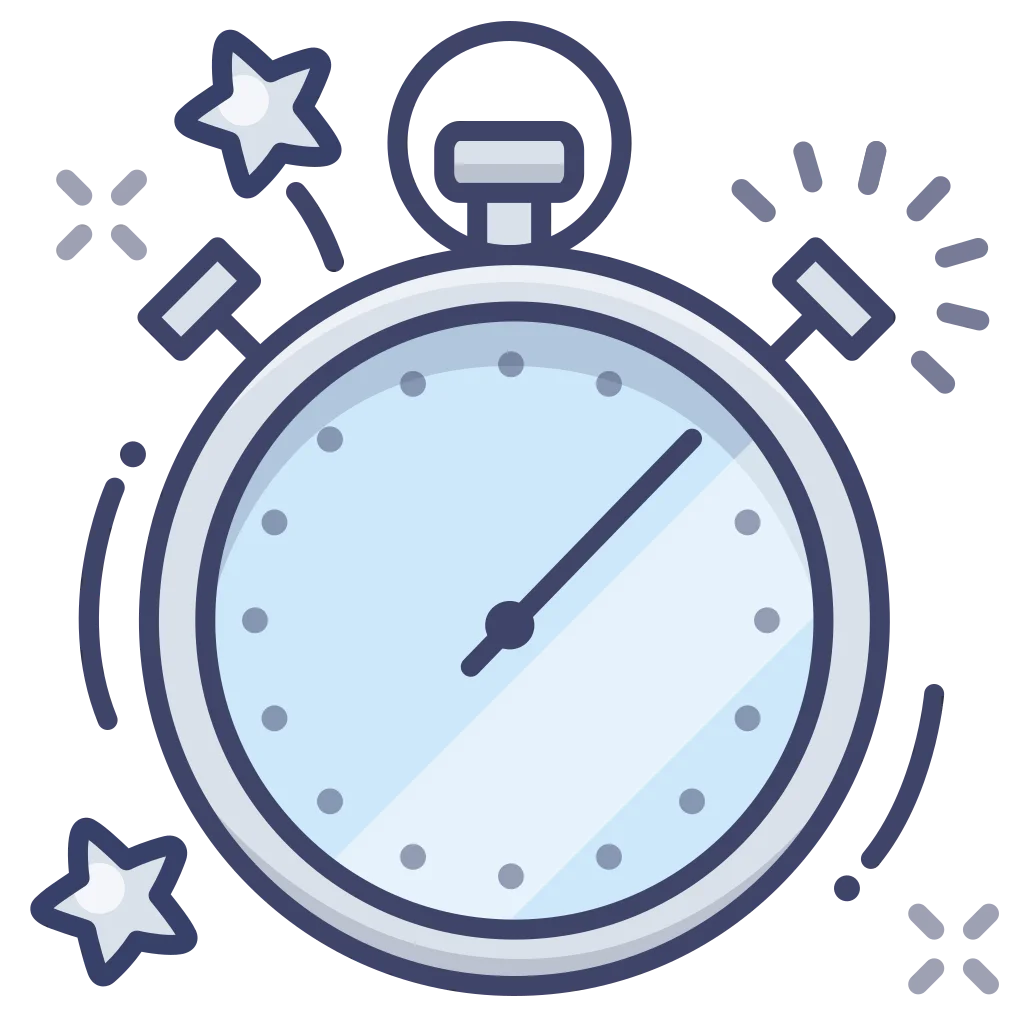 Have it your way!
We trust you and combine a flexible working schedule with work-from-home opportunities.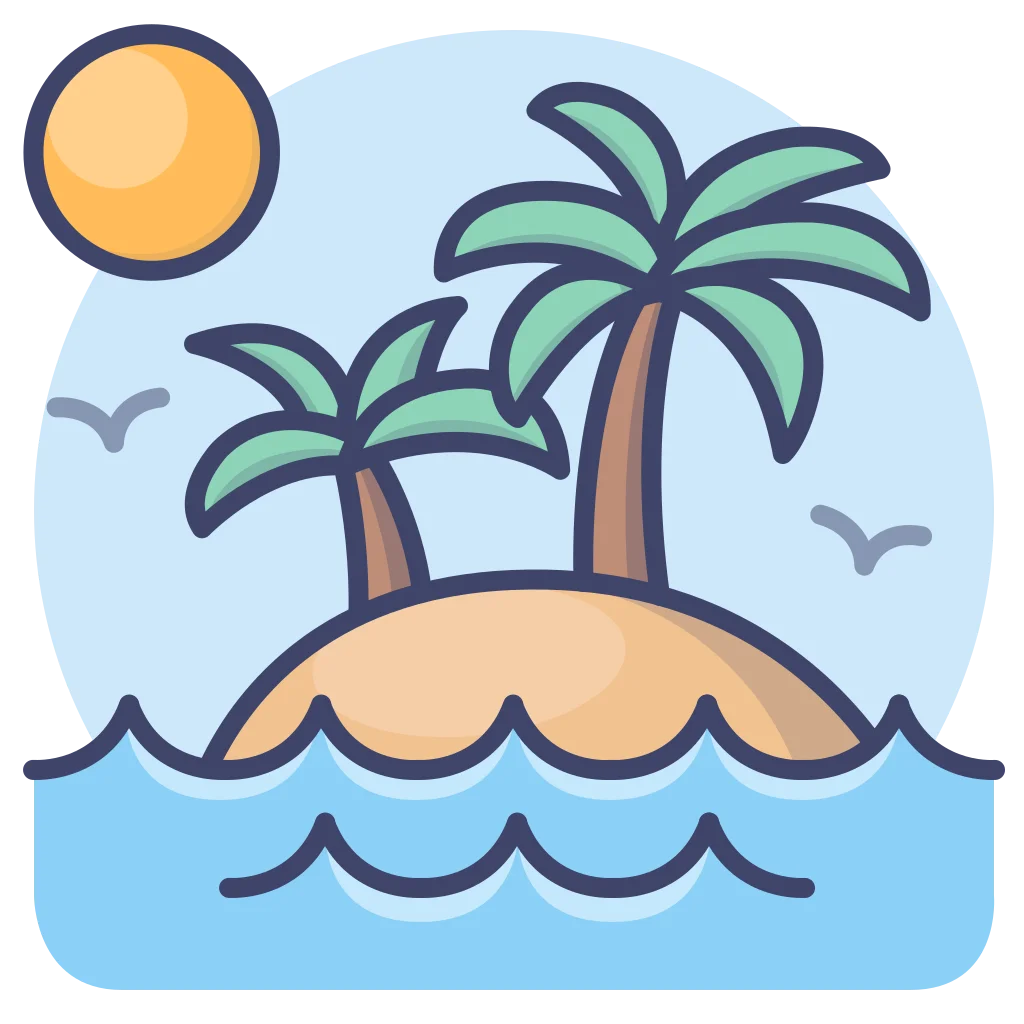 Recharge!
Enjoy some well deserved time off with our 30 days paid vacation.